Rediscover the Parade Hotel
PART OF BUNBURY SINCE 1897
Steeped in local history the Parade Hotel has long been an iconic meeting place for locals and visitors to Bunbury. Whether you are looking for a place to dine with family or a night out with friends, the Parade Hotel on the water has it all! Offering exquisite waterfront dining, function room, bar and private boat docking while you relax and take in the stunning views of the inlet, city and surrounds.
Unwind on the deck and enjoy a drink at the end of the day, the bar offers over 16 beers on tab and a fantastic selection of local and imported wines and spirits… Open 7 days a week for you to enjoy lunch and dinner with us — serving juicy steaks and burgers, to succulent fresh seafood, pasta and nightly specials plus live entertainment on the weekends. Bunbury life doesn't get any better than this!



What's On
Events at The Parade Hotel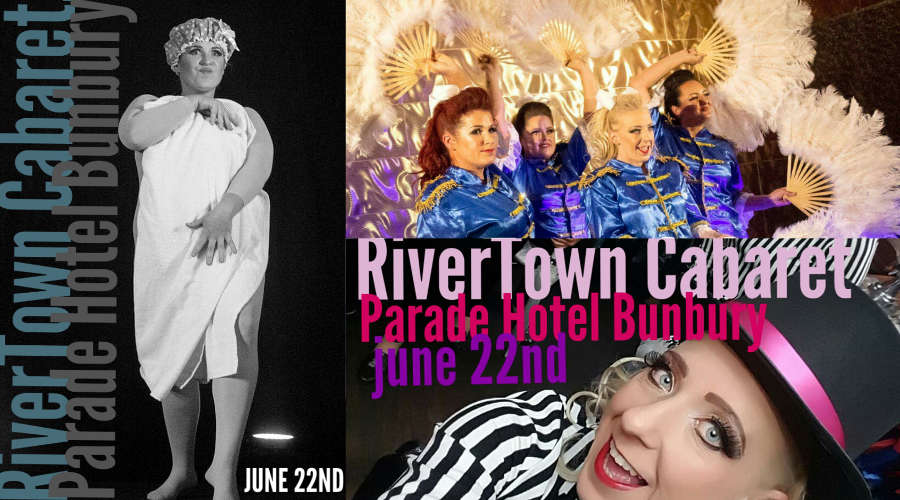 RiverTown Cabaret are bringing their all singing, all dancing, action packed variety show to the good people of Bunbry for a night of glitter, bling and giggles at the Parade Hotel. Set your pace makers to stun as the hottest broads this side of Mandurah showcase their cunning array of stunts including Fire Fans, Magic, Hip-Hop, games and dance numbers set to make you giggle till your spanks split!

With something for everyone this is without a doubt a show not to be missed!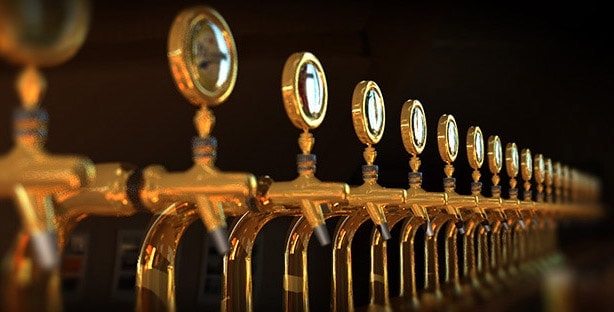 Supporting local business
Fresh, fun and friendly atmosphere!
What our guests are saying
Perfect for lunch and dinner Wonderful food and location. Time seems to stop here.Highly recommended. The staff were lovely and friendly.

Brunch with a view Had a lovely brunch here with friends overlooking the water. Lovely spot on the deck outside as well as indoor dining. Food and service was very good.

Great location. Good food. Good service

Great ciders n beers(sister pub to OLD coast Brewery). Friendly staff and great food.The venue to be when the sun goes down overlooking the water. Great view, whilst you relax and unwind.

Pleasant Lunch Two years since we enjoyed a meal at the Parade and today three of us decided to visit for lunch and mens' talk. I enjoyed the Godfather Schnitzel, the other two enjoyed their Pork Cutlet and Lamb Rump and accompaniments. A couple of nice reds and beers were ideal compliments for the meals. Good service, order and pay at the counter.

At a friends wedding reception and what a great job staff did. Everyone was excellent and the food fantastic especially considering the number of people. Steak was to perfection.. Loved it!!

Ideal Views Perfect place to be on a Summers day.Lots of tables both inside and outside on the boardwalk overlooking the water. Live acoustic music on Sunday in the afternoon. Service was friendly. Meals were on the tables at a reasonable time. The side of chips is of a large portion, certainly enough to feed 2 adults. Will definitely return.If you have a large group of people, it would be ideal to ring and reserve, you'd be guaranteed of seating this way, as it is quite popular and tends to become quite busy.

Family lunch Amazing lunch, so fresh and tasty. Very friendly staff. The view is beautiful. Our little dog was welcome in the outside area.

TrailBlazer661899

1 week ago
HIRE US TODAY
HAVE A FUNCTION TO CELEBRATE
We can cater for every occasion. Call (08) 9791 7376 or email our Functions Team to discuss your event.
"Our function menus are being updated soon, call us and speak to our functions manager Keryn Curtis for details"

Group Bookings
Group Bookings are always welcome here at The Parade Hotel.
Special Events
To celebrate your next special event, speak to us.
Weddings
Are you looking for a unique wedding venue on the water?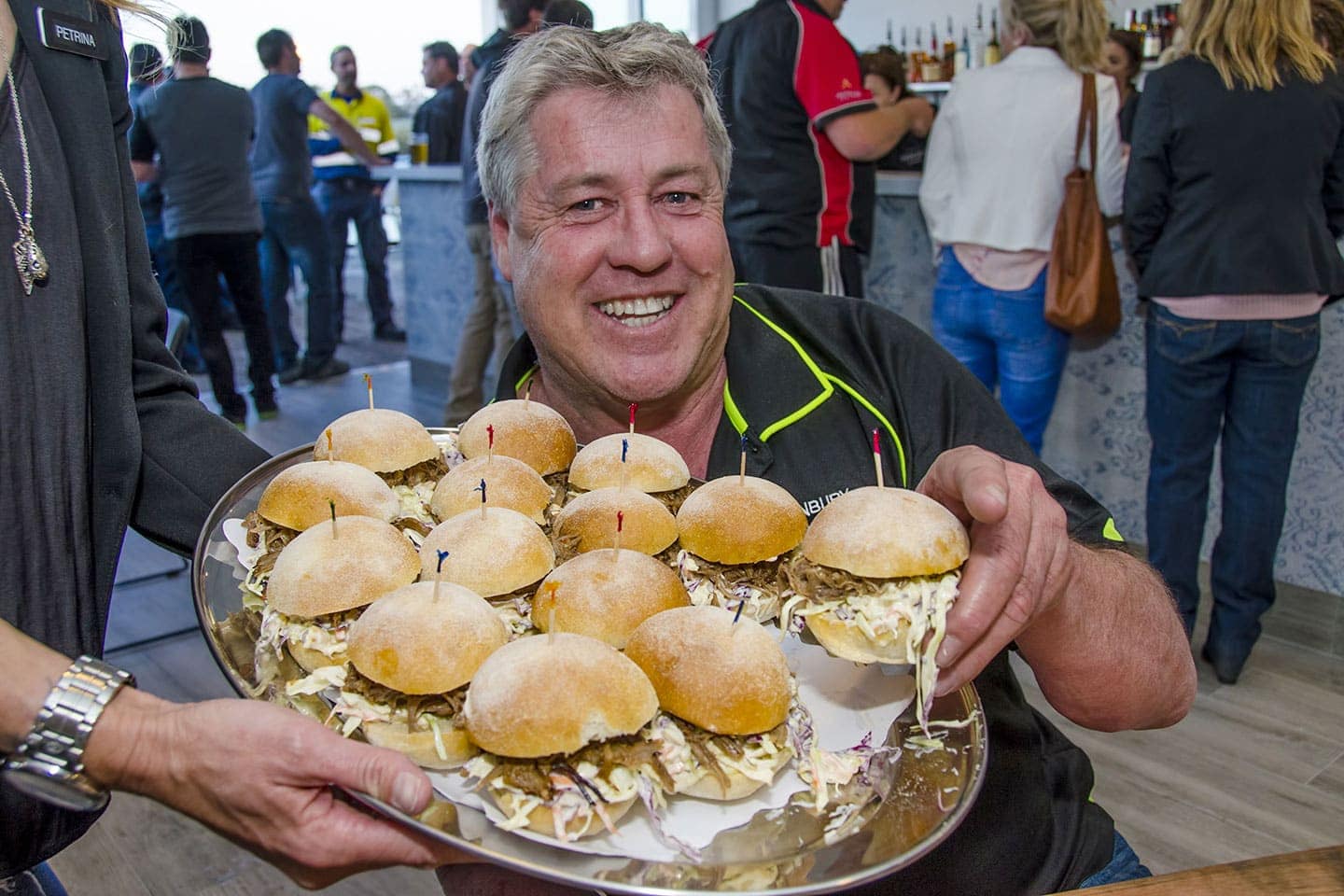 "A refreshing 2016 style in far contrast to the old Parade Hotel. "

Friendly local staff, surroundings, beautiful water front and food to accommodate many and varied pallets. Glad to see a venue like this up and running in Bunbury.

Elva Cole Facebook

"Brilliant renovations, the place looks fantastic! Food was fresh, clean and yummo.. "

Friendly staff, top service! A great asset to Bunbury... Highly recommend everyone go down and support the rebirth of The Parade!

Ashlee Chester Facebook
Privacy Policy
Click here to download our PDF Privacy Policy
Opening Hours
Open 7 days a week
Monday from 11am – 8pm
Tuesday from 11am – 8pm
Wednesday from 11am – 8pm
Thursday from 11am – 9pm
Friday 11am – 9pm
Saturday 11am – 9pm
Sunday 11am – 7pm


© 2019 Parade Hotel Bunbury. All rights reserved.